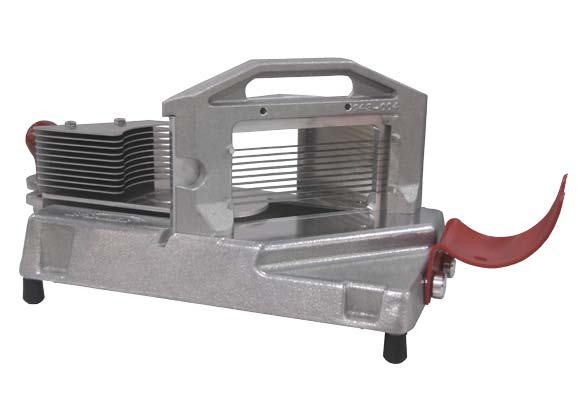 Prince Castle Tomato Saber Slicer
---
Prince Castle 943-B Tomato Saber™ Slicer
For the easiest and fastest way to slice tomatoes, this Tomato Saber slicer with its Perma-Tight™ disposable blade cartridge system is the way to go.
The blade cartridge never needs tightening or adjusting - just snap it into place and get right to work, then replace it when it's old and worn out.
The permanently lubricated Duralon® bearings ensure a smooth stroke every time, the contoured Tomato Pusher makes sure the slices are always even, and the attached Tomato Catcher keeps your sliced tomatoes from making a mess. The built-in hand guard ensures that usage is safe, as well.
Model #: 943-B

Material: Cast Aluminum, Stainless Steel, and Plastic

Cut thickness: ¼"

Height: 9-3/8"

Width: 18-3/8"

Depth: 8-1/2"

NSF certified

Weight: 14 lbs.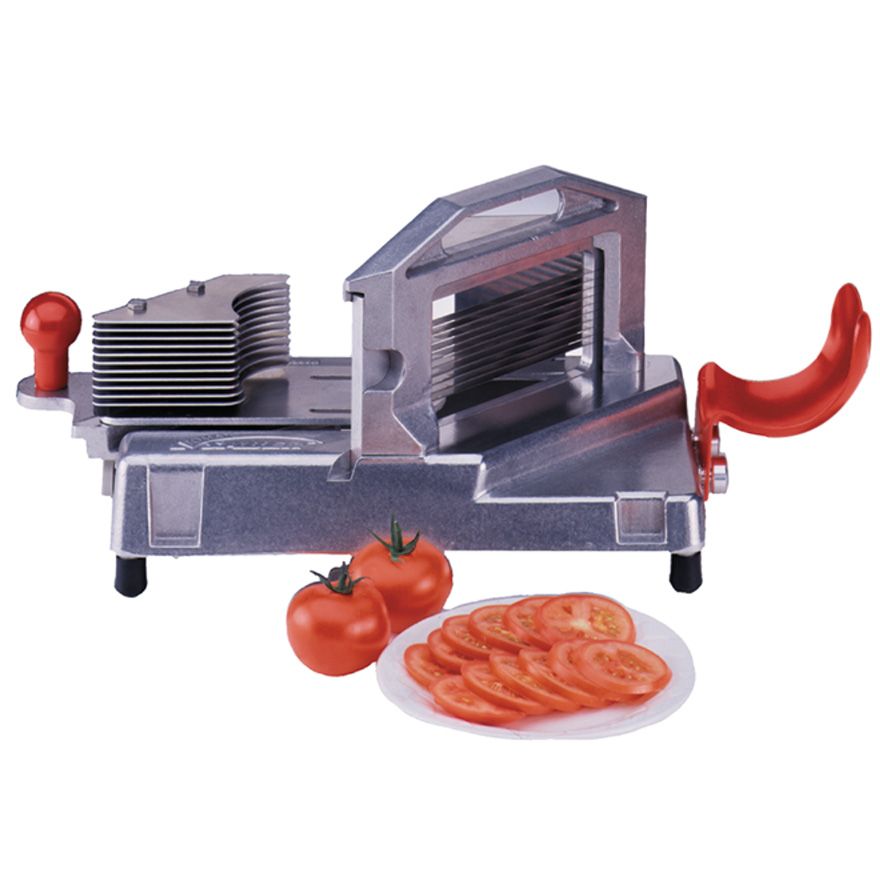 ---
Share this Product
---
More from this collection